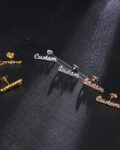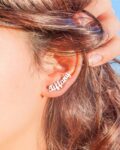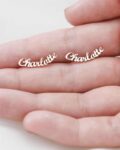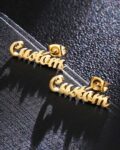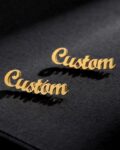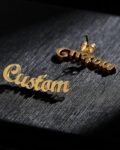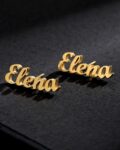 Sale!
Name Ear cuffs
-31%
Product Description
A whole type of vibe!
Created by hand by our expert jeweller, these Classic Nameplate Earrings let you express yourself with any customization you can dream of.
Bold, creative, and beautiful.
Sterling Silver Material Option with 3 Polish Options are Available.
Beautifully Made.
3 Layers of high durable polish on jewellery.
Comes with Nayab Box, Jewelry cleaning cloth, Nayab jewellery pouch.
Customers Need to Know
Personalized Jewelry can only be ordered on Prepaid Payment Method
E-micron polish is done on jewellery, the best in market
Shipping & Returns
The Earring takes 4-6 days to manufacture with your name/message.
Delivery takes 2-3 days after manufacturing.
The whole process can take 6-9 days from the day order is processed.
As we believe in Customer's Satisfaction is our priority, NAYAB provides Door to Door replacements and returns. For details please visit "Customer Help"
Create Your Earring
Additional Gifts You May Add